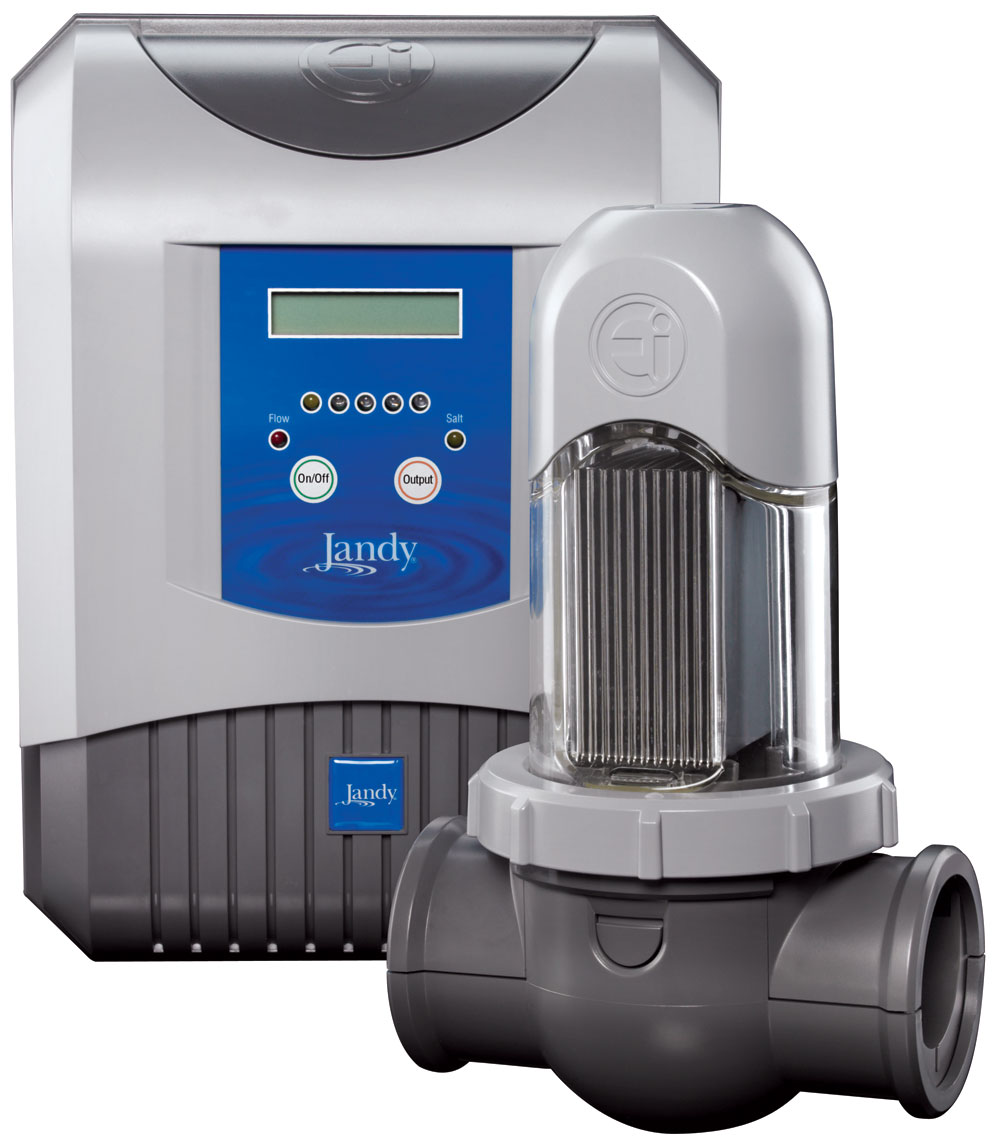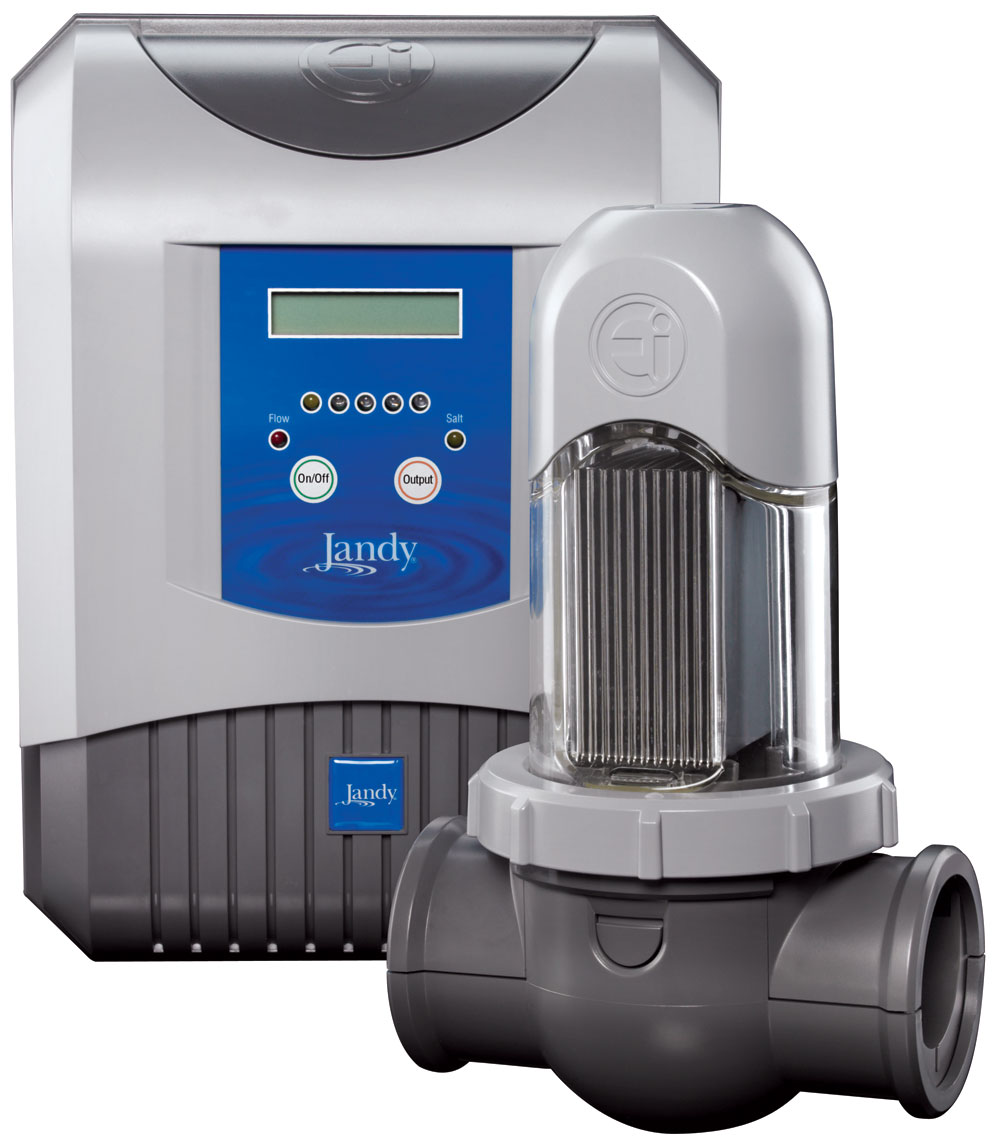 AquaPure® Ei™
Create Your Own Saltwater Oasis
Introducing the Jandy AquaPure Ei salt water sanitation system, a compact, self-contained solution. It delivers the ultimate swimming experience without any hassle. In 15 minutes, you can have soft, silky water, free of any harmful effects from conventional chlorine. AquaPure Ei sanitizes automatically, so you can spend less time worrying about your pool and more time enjoying it.
By adding ordinary salt to the pool water, the cell generates pure sanitizer year-round. When the sanitizer has finished purifying the pool water, it reverts back into salt and the whole cycle repeats, making the AquaPure Ei a model of recycling efficiency. Its advanced electronics and auto-reversing polarity mean very little maintenance is required. These sophisticated features and ease-of-use make the AquaPure Ei the best choice for an economical and efficient pool sanitizer.
The AquaPure Ei can be installed with three easy steps and requires zero pipe cutting. Saltwater sanitizing has never been this easy or affordable. Convert your ordinary chlorine pool into a saltwater oasis today.
View models
Features
Easy-to-operate controls
Automatic reverse polarity reduces calcium buildup
Ingenious two-piece locking clamp design
Easy-to-use locking ring
LCD display and LED indicators make it easy to use
Electronic power pack
Flow and salt level indicators